Heritage Homestay in Rajasthan, India by Stayvillajunction
About StayvillaJunction – Stay As Long As You Want
Stayvillajunction is Best Heritage Homestay Service Provider in Rajasthan as well as in India, incorporated in the year 2018, privileges its travelers with Pocket-Friendly homestay accommodation across multiple cities and also synonym of complete satisfaction and pleasure experience for every tourist. Our exclusive & indigenous concierge services packages your comprehensive need into a unique solution in Heritage Homestay. We facilitate our guest to accomplish their travel motive at manageable expenses. With an aim to provide uniformity of services we operate in multiple cities like Jodhpur, Jaipur, Ajmer and Udaipur as homestay service provider in major location. Availability of deluxe and super deluxe rooms, with versatile single and double bed facility meets heterogeneous requirements of travelers. The founding member Mr. Sandeep Mangal unfolded this venture to personalize the Heritage Homestay cultural experience of Rajasthan. The ethnic and heritage essence is imbibed in our facility to familiarize the cultural richness of Rajasthan to our guests. Our ancillary services include, activities, events, vehicles Chauffeur and Self driven, which provides comfy and euphoric atmosphere for our visitors. With our best efforts, we channelized our distinctive services at the vicinity of railway station, cafes, local market which privileges our guests to mobilize additional and easy experience.
 Stayvillas takes honor in serving its guests, facilitates more for better experiences and acquaint them with the sanctity of Rajasthan. The conduit of your inquisitiveness to explore the 'State of Desert' is an impetus for us to unfold our services. Our commitments are driven by convergence of 'Affordable expenses' with 'Remarkable Experience of Rajasthan'. Stayvillas is operative with a blend of heritage homestay, sub-urban and homestay properties – a platform to meet diverse need of our guest.  To exemplify our local customary residential practices, our heritage properties are prototype, which reveals local art, traditional havelis, customary foods, grateful social attributes. Patio view from the Mangal House offers a lateral experience for fort, palace and gigantic Masuriya Mountain.  The sub-urban property is directly subservient for professionals and travelers; it even provides mobility for diverse guests. Our journey with such thematic properties and guests experiences are driving forces to fortify our efforts to add more. Advantage to hire Stayvillajunction who is best Heritage Homestay Service Provider in Rajasthan are You Can Ask Cultural Question,
You Really Get to Live Like a Local, You'll Gain a New Family, Enjoy Locally Made, Traditional Foods, Observe Cultural Practices Within the Home, You Really Get to Live Like a Local, Meet local people, Value for money, Moving to a new city, Perfect for solo & long stay travelers, See beyond the tourist trail, Learn local cultures and customs, Exposure to a New Culture, Offer all types of travelers an alternative and affordable place to stay, Experience something that you won't in other forms of accommodation, You can directly interact with owner, Offer a well decorated and lavish accommodation with somewhat homely atmosphere and more. Stayvillajunction is actively working in the travel and tourism sector & is well-renowned for its hospitality, reliability, and dependability amongst the tourists and customers. Stayvillajunction is definitely the best Heritage Homestay service provider in Rajasthan by choice, if you are planning to visit India anytime soon then we offers the best accommodation services to tourists from all over the globe. 
We are one of the best Heritage homestay services providers in Rajasthan & soon we are about to spread in all over India. Stayvillajunction who is best Heritage homestay services providers in Rajasthan also deals in Co-living and Co-work spaces where travelers and residents can live, eat, have fun, and work as per according to their choice and budget. We understand your needs and privacy as well and our spaces have been crafted according to that way. We have come up with many facilities for individuals and corporate tie-ups. Starting from a single location, Stayvillajunction is standing on the point today where we offer homestay & Heritage homestay destination facilities in multiple cities of Rajasthan. It includes cities like Jodhpur, Jaipur, Bikaner, Jaisalmer & Udaipur, soon we'll be in all part of India. Stayvillas is a completely hospitable, sincere & reliable travel host & we always takes the motive into consideration to provide the best possible amenities like — furnished rooms, house-keeping, laundry services, CCTV cameras, power backup, parking, Hi-speed Wi-Fi, Smart TV and more. We have a vast portfolio of facilities and amenities, which varies according to choice, needs, budget and duration of tourists.
Homestay Primary services by Stayvillajunction-
Tasty meals on prior request
Flat-screen televisions
World-class furniture
Cafe facilities
Kitchen facility
Parking facility
WiFi for fast internet surfing
Proper transportation facility
Dormitories and bunk beds & more
Homestay Secondary services by Stayvillajunction-
Meeting Rooms
Co-working area
Dedicated office area
Seminars and training rooms
Co-work/Shared work space
Seminars/ Workshops
Client meeting space
Interview spaces
Sports activities
Conference areas with proper seating arrangements and more
Stayvillajunction presents itself as the best choice in Heritage Homestay for you, if you choose to travel where your heart wishes. Stayvillajunction has many kind of deals and offers at various prices, which you can suit as per according to your choice and budget. So why to get late? Just pack your bags immediately, and we will do the rest for you. It has a sole motive to provide safe, secure, and clean environment to its guests. Stayvillajunction who is definitely the best Heritage Homestay in Rajasthan is very conscious with creating a healthy ecosystem for their customers. It helps in cutting yourself from the monotonous mundane activities. It helps in getting complete relaxation to enjoy more and more to the vacations.Stayvillajunction also caters the Co-living services in Rajasthan to make it more pleasant, adventurous, comfortable, and joyful. So, get ready to enjoy your holiday in Heritage Homestay by associating with Stayvillajunction to get the most from your holidays. It leads for our guests to spend their vacations with the smoothest, playful, and easy environment without any difficulty.
 Why Choose Stayvillajunction
Stayvillas provides check-in and check-out time at ease of our guest. Which removes the shackles of standard hours of check-in & out.
Our pocket-friendly price of rooms are best suitable to meet needs of various guests. The idea is to curtail the costlier expense of accommodation. Further, we provide sub-categories even in the range of low-budgeted rooms, which aims to customize the service as per the guest needs.
You can book beds, rooms and entire apartment for a classical short/long duration. Every other room facilitates our guest to choose as per the space convenience.
Perfect accommodation for students, who looks for short visit with reasonable budget, along with the ancillary services available at reasonable price.
Comfy styled tea or coffee availability is available to greet your morning with homestay feeling. Accompanied with suitable snacks complements perfectly to invigorate you for rest of the day.
Accessibility of self-driven bike or car at economical price removes the complication of travelling at a very less price.
Uniformity of services in various cities of Rajasthan offers a packaged solution for travelers and act as a single gateway to meet their requirements.
Stayvillas goes one step ahead and offer exclusive umbrella service under which comes, events, activities and tour packages.
So book now your dream destiny with Stayvillajunction who is best Heritage Homestay Service Provider in Rajasthan, India.
StayvillaJunction Further Stay Facility
Stayvilla Homestay
A homestay refers to a property or a room that an owner provides to a traveler on the basis of a daily rent. In India, homestay is an entirely new concept and is driven from the western culture. That's why the homestay in India differs slightly from the usual meaning of a homestay. Stayvillajunction homestays are comfortable and guest friendly with modern amenities and services.
Stayvilla Apartment
An apartment, orflat, is a self-contained housing unit that occupies only part of a building, generally on a single story. It can be 1BHK, 2 BHK or more. Stayvilla Apartments are present in gated communities and furnished and ideal for short and long stays. We also cater into corporate stays for Corporates in cities like Jaipur, Jodhpur, Udaipur and many more to come.
Stayvilla Hotel
A hotel is an establishment that provides paid lodging on a short-term basis. Facilities provided may range from a modest-quality mattress in a small room to large suites with bigger, higher-quality beds, a dresser, a refrigerator and other kitchen facilities, upholstered chairs, a flat screen television, and en-suite bathrooms. Small, lower-priced hotels may offer only the most basic guest services and facilities. Larger, higher-priced hotels may provide additional guest facilities such as a swimming pool, business centre (with computers, printers, and other office equipment), childcare, conference and event facilities, tennis or basketball courts, gymnasium, restaurants, day spa, and social function services. Stayvillajunction accommodate all kind of hotels. You can find budgeted hotel, 3 star hotel, 4 star hotel, 5 star hotel, 7 star hotel which suit your budget with Stayvillajunction.
Stayvillas Hostel
A hostel is a form of low-cost, short-term shared sociable lodging where guests can rent a bed, usually a bunk bed in a dormitory, with shared use of a lounge and sometimes a kitchen. Rooms can be mixed or single-sex and have private or shared bathrooms. Private rooms may also be available, but the property must offer dormitories to be considered a hostel.Stayvillajunction cater into this huge space of Hostel with Modern type hostels with bunk beds and dormitories.
Stayvillas Co-living
Co living is a type of intentional community providing shared housing for people with shared intentions. This may simply be coming together for activities such as meals and discussion in the common living areas, yet may extend to shared workspace and collective endeavors such as living more sustainably. Stayvillajunction provide Co-living place in Jodhpur, Jaipur, Udaipur and more Cites to come.
Stayvillas Co-Working
Co working is an arrangement in which several workers from different companies share an office space, allowing cost savings and convenience through the use of common infrastructure, such as equipment, utilities, and receptionist and custodial services, and in some cases refreshments and parcel acceptance services. Stayvillajunction provide Co –working place in Jaipur, Jodhpur, Udaipur and more to come.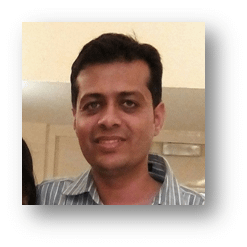 Founder CEO
14+ years of experience in the field of Project Management, Operations & Finance

BE Electronics Engineering

MBA, Marketing & Finance

Ex-Founder, Fabfresco, a Laundry Startup. Sold it to WassupLaundry

A core member of Commonfloor.com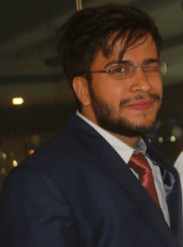 Chief Product Officer
Alumunus, IIT Jodhpur

Founder and Data Scientist at afterClass

Co-founder Web5G.

Chief Developer at Zengvotech

Developing Consultant at Bookstreets

1 Year Experience in the Research field of AI

5+ years of experience in Project Develoment.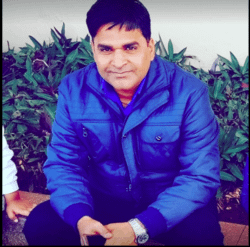 Head, Digital Marketing
Founder of Zengvotech.
Co-Founder Web5G.
Head, Digital Marketing at Scintificpub
Head, Digital Marketing at Bookstreets
Marketing Consultant at afterClass.
10+ Years of Experience in Digital Marketing.
Q.1 – Who owns homestay?
A homestay is a fast growing idea of hospitality and lodging, in which a visitor has to stay with a local to which they are traveling. Generally the individual property owner himself owns the homestay and facilitates to the visitors and guests.Like – the owner of the Stayvillajunction homestay is Mr. Sandeep Mangal. The length of stay can easily vary from a day/night to a year period. Generally anyone can facilitate the homestay services for the visitors and travelers. Generally homestay are offered by the academic institutes, hotels, resorts, hostels, guest house owners, and farm houses. Homestay is one of the best examples of the collaborative consumption and the shared economy. In advance, the terms and conditions for staying of the visitors and travelers are predefined by the property owners. These terms and conditions are already discussed between the host and the guests before stay.
Q.2 –Can we share a room in a homestay?
Yes, you can share a room in a homestay with the other travelers and visitors. Generally when a visitor has to share a room, this service/facility is also known as Co-living facility. Stayvillajunction also provides the co-living services and facilities to the guests and visitors who wish to take it as an option. In General, this facility is liked by specially those individuals,who wish to stay for a short period of time in the city. This facility is also liked by individuals, because it is less expensive in compare to other homestay services. Generally Stayvillajunction recommends offering this service to the travelers and tourists in only that condition when they have the plan to stay in another city for a short period of time. Additionally, considering the privacy of an individual, sharing room in co-living is not a good option.
Q.3 – How stayvilla manage homestay?
Stayvillajunctiondoes the following operations and activities for managing their homestay routines –
Have the proper agreements with the property owners to rent their properties for guests.
Manages basic amenities like –furnished rooms, parking, housekeeping, CCTV cameras, backup facilities, laundry and Wi-Fi services.
Also takes clear pictures from the homestay to present in front of the guests.
Gives the booking facility to the tourists from the portals and also submits the properties of vendors.
Collects a fixed percentage booking deposits online and offline to secure the bookings and remaining on the arrival of guests.
Performs every effort to maintain the privacy of the guests.
Ensures the proper maintenance and damage-free property for the guests.
Q.4 – How to register homestay in stayvilla?
It is very easy to register property on Stayvillajunction.com. You can follow the under given steps to register your property on Stayvillajunction –
– First go to https://stayvillajunction.com and click on the option – "Add Your property +" at the top right corner of the home page.
– Or you can go to the following page to register your property on stayvillajunction- https://stayvillajunction.com/listingRequest.php
– On this page you will have to enter your name, phone number and email and click on the option – "send application".
– After performing this step, you will get a verification link on your email. After clicking on this link, you will be redirected to the registration page.
– On this registration page, you will have to enter the details – username, first name, last name, email and password details.
– After performing this step, you will be redirected to your dashboard directly.
– From your dashboard, you can add your property on the given long form page.
– Fill all the details appropriately and submit the form page. It will be submitted to the administrator for approval queue. After getting approval, your property listing will be live on our website.
Q.5 – What is homestay tourism?
A homestay is a new emerging concept in which a tourist stays in someone else's home for a short period of time. The term of holiday tourism indicates that a visitor not only stays in other's home but also spends quality time with the family and observe their customs, cultures and routine life.
Thus it is not only a medium for the local individuals to earn the monetary benefits but also it is a chance to conserve their local culture and values.The emerging concept of the homestay generally offers the tremendous benefits to the guests and hosts both.
Travelers get a place to stay when traveling in another city and in exchange the host gets the monetary benefits as well. Now days, Farm stay is also growing as a new emerging concept.
Q.6 – What is difference between homestay and hotel?
A homestay is a type of accommodation service which is a part in the property of an individual. It is served to the guests which is helpful in getting the monetary benefits. A homestay is much more family oriented service which provides and personalized services than just bed and breakfast facility just like hotels. In contrary, a hotel is a much more reputable and professional accommodation service which works on the hierarchical model. There you will find as a guest the high end managers, reception desk and a lot of guests. Here you find comfort in the high end cost but less personalized care than homestays. To stay in the homestay and hotel can be a lot different than each other. Mostly it depends on your time of staying, budget, purpose and cost constraints.
Q.7 – What is homestay concept?
There is a famous proverb – "home away from home". Many accommodation services claim themselves to be so homely. In real, they are not. A homestay is such kind of accommodation service which generally proves it to be so homely. It takes care of its guests in every possible manner from their check in to check out. Now a days, the concept of homestay is becoming a more viable option in India for the tourists due to increasing travel market with rate of 11% annually.
Q.8 – Homestay accommodation?
Homestay accommodation refers to the suitability of an individual available in the surroundings of a homestay. Generally a homestay is situated in the area which is not too far from the city and other transportation means. Like – Stayvillajunction homestay in Jodhpur is only 7.3 km from Jodhpur fort, 7 km from airport, and 8 km from clock tower. In a homestay accommodation, the duration of the stay can be both long and short term.Homestays are also available in different prices as per their location, area and duration of stay.You should choose it as per according to your own choice and budget constraints. Homestay accommodations can be of any type – villa, guest houses, lodges, farm houses, and havelis etc. Generally to stay in the homestays can give you a totally different experience of the destination, which you are traveling to. You come much closer to the culture and routine lifestyle to the local inhabitants. They are also very affordable, customizing, less noisy, peaceful areas.
Q.9 – How stayvilla manage homestay?
Stayvillajunctiondoes the following operations and activities for managing their homestay routines –
Have the proper agreements with the property owners to rent their properties for guests.
Manages basic amenities like – furnished rooms, parking, housekeeping, CCTV cameras, backup facilities, laundry and Wi-Fi services.
Also takes clear pictures from the homestay to present in front of the guests.
Gives the booking facility to the tourists from the portals and also submits the properties of vendors.
Collects a fixed percentage booking deposits online and offline to secure the bookings and remaining on the arrival of guests.
Performs every effort to maintain the privacy of the guests.
Ensures the proper maintenance and damage-free property for the guests.
Q.10 – How to pay in a homestay?
Payment terms and conditions can vary according to the policies of homestay owners. You can go ahead to pay the booking amount when a host confirms that they are available.You should be very cautious about any host who contacts you for any additional security deposit. Stayvillajunction doesn't support any policy per training additional security deposits. You should pay to your host after completing your check in or as per according to the profile of your host. The method of payment can be online or offline both.Generally online payment transfer methods include cash, paytm, paypal, VISA or mastercard facilities. At Stayvillajunction, we charge 30% booking fee to secure your bookings. Generally, we prefer the cash, bank transfer, and paytm payment transfer services. It is calculated on the base of the total booking price.The remaining amount will be payable to host after your arrival.You can pay the payment to your host in their local currency as well. In the case of cancellation of your booking, the wholeamount will be refunded back to you.
Q.11 –Why live in homestay?
There would be tremendous benefits if you choose to stay in a homestay like –
Homestays provide you an opportunity to live a destination up to its full extent. You not onlyget to meet the local people but also live with them.
Homestays are more affordable than any other accommodation facilities. They charge much less than the hotels, guest houses and lodges.
If you choose to stay in a homestay, you will have straight forward interaction with the local culture, food and destination itself at first hand.
Nobody knows a destination much better than its own locals. If you are traveling at a solo level then it can be more useful for you to live in homestay to get familiar with the new location.
Sometimes the language of the new place can be also new which you are traveling to. To stay with the local host, you get the chance to get familiar with the language of that location.
To stay in a homestay makes you more experiencedabout the local customs, lifeand ritualsthan you just read.
A traveler can know much more about a country because of its food. To stay in homestay can more introduce you with the best famous dishes of that country.
When you are away from your own hometown, you feel lonely and saturated. In a homestay, you feel this proverb getting true – "home away from home".
To live in a homestay helps you in making new life-long friends. If you visit to that location anytime else, it will be much comfortable for you.
Q.12 – Why choose homestay?
There are the following benefits to choose homestay –
A homestay is after all a home away from home. It adds the value and more touch of affinityto your tour.
You get the authentic home-cooked food. So you get the regional taste of food.
Staying in a homestay brings you closer to the local culture of that destination. You eat,have fun and celebrate the culture of the destination.
A homestay gives you more personalized services and care.
They are less expensive in compare to the other accommodation services.
Living in a homestay generates additional income opportunities for the local individuals.
Homestay leads straight forward to the eco-tourism.
Living with locals also helps you in getting more insights about the local culture and rituals.
A tourist would make its tour more memorable because they are often invited to local events and ceremonies.
Homestays are much more spacious than any other accommodation service.
Q.13 – Why homestay is better than hotel?
There are the following reasons which justify thehomestays much better than a hotel –
A homestay is much more customized and personalized than a hotel.
Less crowd is available in the homestays which provides the more emphasized services to you than in a crowded environment in a hotel.
A homestay is less expensive and much affordable than a hotel.
A homestay is much more neat and clean than the rooms of a hotel.
May be there is no swimming pool, starter and other hotel services in a homestay but you get the more air-acquaint house in street.
A homestay is more informal accommodation facility but a hotel is more formally structured facility.
At homestays, you are treated as guests but not their clients.
The environment of a hotel is like a commonplace but the homestay provides much cool and different environment.
At homestays, tourist does not feel like aoutsider, loner or left behind like hotels.
A homestay is very much appreciated concept than a hotel because of its simplicity, reliability, and informalities.
Q.14 – Are homestays safe?
Nothing in this world stays safe forever. Neither a homestay, nor a hotel itself. If you want to stay in a hotel or homestay you should be cautious to check its online reputation first of all. Good reviews from different guests, high trust scores on search engines and other renowned portals of homestays like – booking, Airbnb, Backpacker panda, and Stayvillajunction can help you in selecting the proper homestay service provider. Homestays are not only safer than hotels in terms of staying but also from the food. Generally the food is made from the fresh vegetables which is more hygienic from the kitchens of hotels. Homestays are generally cleaner, and are mostly inside or near the city.So it makes them much safer. Also, homestays are available in different prices as per according to their location, facilities and area.
Sandeep Mangal is such a humble and amazing guy. He planned a few tours for me. All for great for value. If you are ever in jodhpur, Sandeep Mangal is the man to look for anything from Trekking, Cycling, To Homestays, To train and Bus tickets.
It was a wonderful experience. Really nice service and good for kids' environment. My kid also got a New Year Chock-let as a Gift. Breakfast was good and it was easy to find a cab because the location was in the city.
Stayvilla hospitality is very homely, and the place is very neat and clean. I enjoyed my stay with Sandeep and Family. Will be visiting the frequently.
We peaceful property and amazing family. Enjoyed the stay at Stayvillas.
Fantastic Holiday home. Enjoyed the Stay, Hospitality, Value for money for my family trip to Jodhpur. Sandeep Help with City guide, Food Safari and local shopping. Enjoyed the stay and recommend Stayvillas for stay
Stay was pleasant we came for our exams peaceful place and we enjoyed the stay.
A wonderful place to visit away from the hustle and bustle of the tourist area. it is very peaceful and the staff supports the peacefulness. The rooms are clean and modern. It is right next door to stayvillas which you can explore.